Theatre 80 St. Marks
80 St. Marks Place (at 1st Avenue)
New York, NY
THURSDAY, AUGUST 27, 2009
8:00 p.m.
$15
A unique blend of improvised and composed music will be showcased by harpists Brandee Younger, Mia Theodoratus and Riza Hequibal on August 27 at Theater 80 St. Marks. The chic trio announced today that they will demonstrate their talents fusing jazz, classical and world music.
These compelling harpists consist of Younger, a soulfully buoyant personality who has been featured in many avant garde settings through her work with jazz masters including Ravi Coltrane, Charlie Haden and Jack Dejohnette; Theodoratus, a veteran of the NYC underground jazz and rock scene is part of Dueling Harps with Ann Magnuson, her duo Adam & Mia and is part of the Hanuman Sextet; and Ms. Hequibal, an interpretive soloist known for her brilliant work with trumpeter Marcus Printup of the Jazz @ Lincoln Center Orchestra, is redefining the jazz standard and ballad on harp.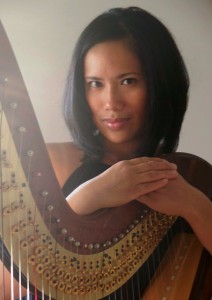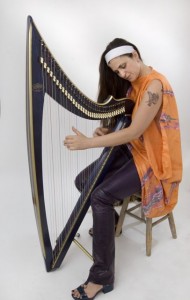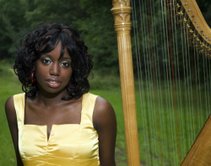 Nymph- for harp and dance from harpgrrl on Vimeo.