I rent harps to responsible instrumentalist in New York City and the surrounding areas. All of my instruments are in great playing shape. I restring and regulate them once a year. These are pictures of my actual harps. When you rent you need to bring your own tuning key and string set. Benches and stands are also available.
Please listen to the youtube videos to compare the instrument's sound.
Lyon and Healy style 85CG (early harp with a great bass!) with  gut up to the 2nd octave.
Lyon and Healy style 15 semi-grand with a straight board, Dusty Strings pick up system, nylon on the 2nd octave.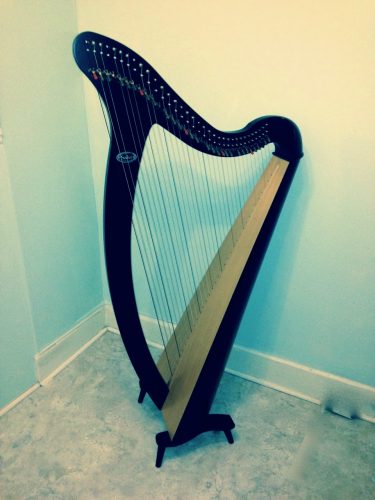 Salvi Donegal 34 string, Salvi levers, carbon fiber strings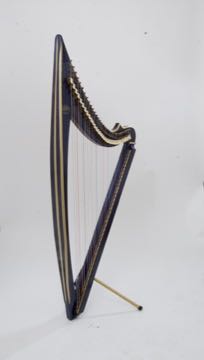 CAMAC electric harp 36 strings , retro fitted new CAMAC levers, fully electric-no acoustic sound.
I usually have a few harpiscles and other lever harps on hand. If you are staying in NYC and just need a practice harp for a month I do have a Diana concert grand and a Swanson Empire.
Rental rates start at $200/day for pedal harps. Moving harps in NYC is not fun and you must either hire an approved professional mover or have my associate mover the harp. Rates start at $150/each way.
Tech and Tuning Fees
On-site tuning is available. $300/hour for the first two hours. Additional hours are $100.  The tech will bring spare strings and their own tuner and move the harp around the venue for you while your artist rests.
I can also get the harp regulated and restring the bass and treble. Please contact me for rates.
Conditions
 Renter must have event insurance or instrument insurance that covers the instrument. The renter is responsible for providing a tuning key and a spare string set.